Transforming lives through sports, fitness & friendships
Tri-Hards is Exmouth's largest community sport and fitness group - welcoming gents & ladies of all ages, shapes, sizes and abilities
Tri-Hards was born by accident - a simple desire to get ladies (and now, gents) back into exercise has led to a thriving community.
We recognised early on that one of the key issues when getting back into fitness is body consciousness... That's why we've got two separate groups :) It's not about strength, performance or ability - we just find it removes one more barrier.
Members Stories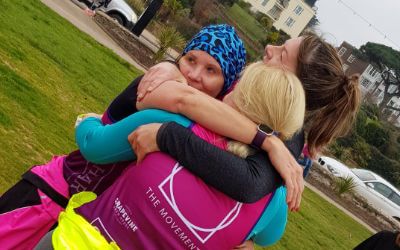 From weight loss, to reversal of type-2 diabetes, to coming off anti-depresants, to life-long friendships - We've been blown away by the number of lives Tri-Hards has impacted.
Running Courses
Throughout the year, we run a number of running courses. These are aimed at the complete beginner, to those who want to take their running that bit further.
Tribal Cards
Tri-Hards is made viable through people purchasing an annual Tribal Card. By purchasing the card, you're supporting the group to continue to run. You'll also get access to book on any of the events and activities we put on throughout the year.
---
On a Mission…
Tri-Hards Ladies/Gents is a non-judgemental group of like-minded people from many different walks of life, backgrounds and experiences. We've come together to improve our and the community's physical and mental well-being through exercise and friendship.
The group welcomes anyone regardless of physical fitness, background, experience or age. It is our aim to support, encourage and never judge. We have a collective focus on improving the health and well being of every individual.