Transforming lives through sports, fitness & friendships
Tri-Hards is Exmouth's largest community sport and fitness group - welcoming gents & ladies of all ages, shapes, sizes and abilities
Members Stories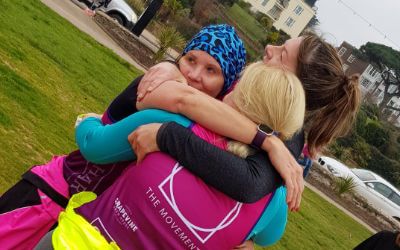 From weight loss, to reversal of type-2 diabetes, to coming off anti-depresants, to life-long friendships - We've been blown away by the number of lives Tri-Hards has impacted.
Running Courses
Throughout the year, we run a number of running courses. These are aimed at the complete beginner, to those who want to take their running that bit further.
Tribal Membership
Tri-Hards is made viable through people purchasing a Tribal membership.
(£50 a year, or £5 a month)
---
On a Mission…
Tri-Hards Ladies/Gents is a non-judgemental group of like-minded people from many different walks of life, backgrounds and experiences. We've come together to improve our and the community's physical and mental well-being through exercise and friendship.
The group welcomes anyone regardless of physical fitness, background, experience or age. It is our aim to support, encourage and never judge. We have a collective focus on improving the health and well being of every individual.